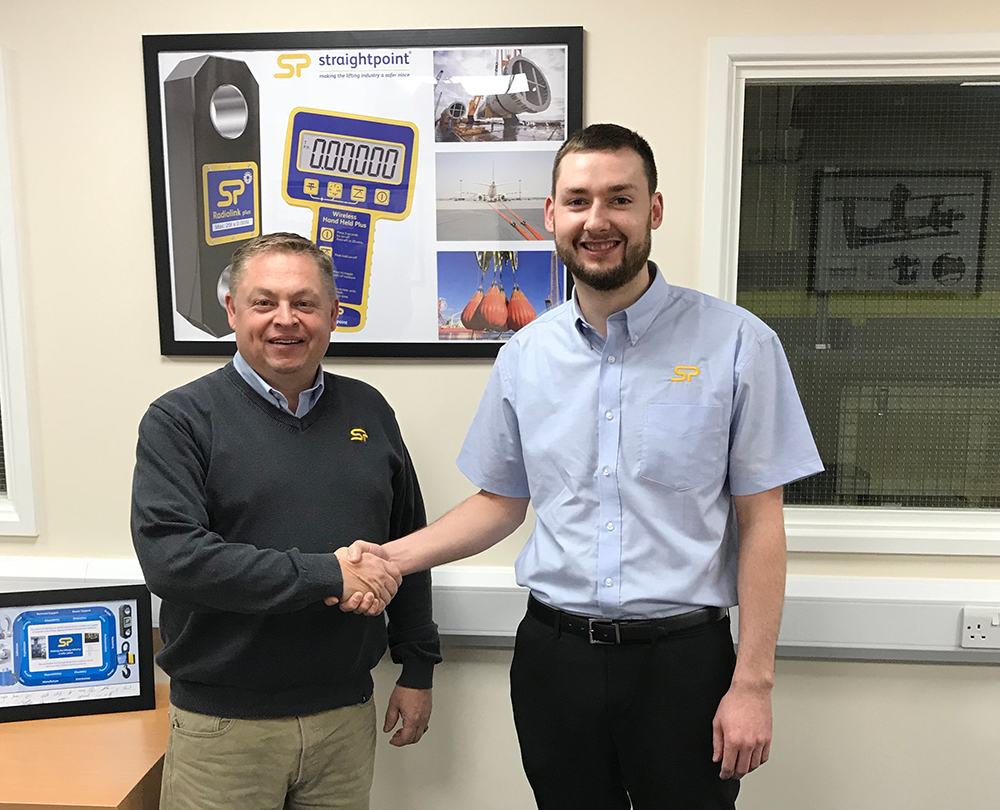 SP Names Scotland-Based Technical Sales Engineer
Straightpoint (SP) has recruited load cell expert Kyle Milne from Scotload; he joins as technical sales engineer based in Aberdeen, Scotland. Milne brings a wealth of relevant experience, having joined the lifting industry as an apprentice almost a decade ago.
Milne, who started his new role on 4 December, will be responsible for selling SP's extensive range of equipment to professionals in the oil and gas, renewables, construction, break bulk, shipping, marine and other industries.
David Ayling, director at SP, said: "Upon hearing of Kyle's availability, I was keen to explore the possibility of him leading our endeavours to raise our profile, and market share, in the important Aberdeen marketplace. I was already familiar with Kyle, having spent time with him at numerous business events over the years, and have been a long-time admirer of his passion for his customers and this industry. He was receptive to my approach and we're both equally excited about the mutual opportunity that's presented itself."
Milne said: "I have been well aware of the SP range for a long time and know the products to be well renowned in industry. However, what became further apparent only upon visiting the headquarters and meeting more representatives was the team spirit and passion behind the operation. It's a people centric environment and everyone was happy to be in the workplace, which was refreshing."
He added: "It was also clearer how the ownership and management structure at the business allows SP to respond to trends and industry demand. Where product enhancement is concerned, it is advantageous to have a culture where game-changing innovations can be brought to market in a timely fashion."
A consequence of this is SP's increasingly diverse range of equipment that Milne is enthused about representing in his market. He pointed to the newly launched Wireless Linear Displacement Transducer (WLDT), which accurately measures displacement or movement; and the Clamp On Line Tensionmeter (or COLT), used for measuring tension on static lines, as two examples.
Milne added: "I was impressed by SP's in-house manufacturing and machining capability to which these innovations can be attributed. We can deliver custom solutions, like load pins, on a tight deadline. I am confident that I can leverage existing expertise on force measurement technology to successfully promote the full range of SP products."
Warming market conditions in Aberdeen also encourages Milne. He said: "We can forget about the oil price returning to $100-a-barrel any time soon, but we're seeing all the indicators of improving conditions, including major projects coming online, redundancy rates slowing and businesses recruiting. Next year looks altogether brighter."
---