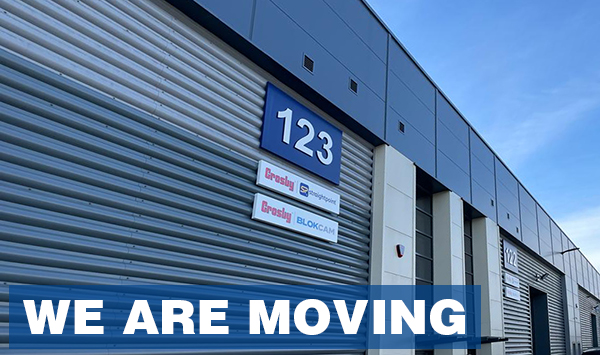 The Crosby Group will relocate to a larger facility for the production of its Crosby Straightpoint and Crosby BlokCam products in Hampshire, UK on February 22, 2023.
The Crosby Group's production facility for its load monitoring equipment and crane camera systems will make a short trip inland to Waterlooville from the current location in Havant on England's south coast.
With the new facility, the company will double its floor space and this will facilitate improved workflow; the site suits current production requirements but can be extended in line with future demand.
Thomas Dietvorst, Director of Technology Solutions at The Crosby Group, said: "We knew upon acquisition of Crosby Straightpoint and Crosby BlokCam that we would need to eventually invest in a larger facility to facilitate growth plans. The new site meets our requirements and immediately gives us a larger factory, improved capacity, and enhanced stock levels—and will pass reduced lead times onto channel partners and the point of use. Staffing levels have doubled over the past four years, and this move also reflects that."
He added: "Overall, we will be able to react faster to market and customer demand. We are likely the only load cell manufacturer that has all production processes in-house. Our ambition is to grow further and bring even more technology and innovation to the lifting industry."
Address:
123 Proxima Park, Houghton Avenue,
Waterlooville,
Hants,
PO7 3DU


Telephone number:
+44(0)2392 484 491, remains unchanged
---