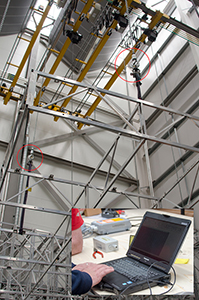 Event Staging and Rigging Industry
Concerts, theatres, circuses and many other entertainment venues across the world are using Straightpoint load cells coupled with our impressive range of displays and load monitoring software to watch and maintain loads or dynamic forces on lighting, scenery and video screen rigging applications.
Our wireless technology sets the Straightpoint range of load cells apart in this industry where multiple load cells and fly points are common. Cable free solutions with high speed PC software allows instant feedback to stage rigging supervisors.
Straightpoint are making the entertainment industry a safer place.
Need a price? Contact our team