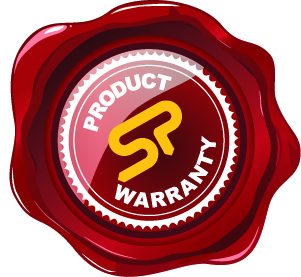 Straightpoint (SP) is offering a two-year warranty as standard on its full range of load cells and other force measurement equipment, effective 1 April 2018.
SP customers could previously extend their warranty from one to two years if they completed a registration form upon purchase of a product, but the 24-month term is now honoured as standard across the catalogue of products, from the best-selling Radiolink plus load cell to its latest innovation, CableSafe, designed for measuring synthetic rope tension.
David Ayling, director at SP, said: "It represents continuation of a chapter of value-adding enhancements we have made recently. We have combined quality of product with evolution and diversification of the range over a period of time, but extending the warranty aligns with recent certifications and accreditations that further cement our status in the marketplace."
Ayling referred to the newly acquired DNV GL Type Approval Certificate, acknowledging that its equipment meets the rigorous standards of the global quality assurance and risk management company for their use offshore; approved exporter status from Her Majesty's Revenue and Customs (HMRC); and expanded ATEX / IECEx approval, as other examples of fortifying the range and its supply with endorsements from recognised authorities and bodies.
He added: "At the top end of any market, the best equipment is supported with accreditations and certifications that make buying decisions even easier. Many of our customers, distributors, and end users of SP equipment already know about our load cells' ability to work, say, offshore for much longer than two years—they don't need DNV or a warranty certificate to tell them—but it can only add further confidence and perhaps peace of mind to prospective clients or those who haven't worked with our apparatus in the past."
Meanwhile, SP's 2018 trade show marathon continues this month (April), with exhibition stands at the Mast and Tower Safety Group's second annual conference in Leeds, UK on the 11th, before the Norwegian Society of Lifting Technology and the Offshore Mechanical Handling Equipment Committee host the International Offshore Cranes & Lifting Conference in Aberdeen, Scotland from the 24th to 27th. Three events follow in May.
Ayling concluded: "Exhibitions provide context [for the new warranty period]. We try to keep our stands as product centric as possible, so attendees can get hands-on with our kit, but as dialogue advances with serious buying decision makers it's edifying to be able to reference expanded warranty and other supporting benefits to choosing our technologies."