News & Case Studies
Details

Written by

Tanya
Straightpoint UK - Open Day
Details

Written by

Tanya
Straightpoint are runner up Exporter of the Year 2010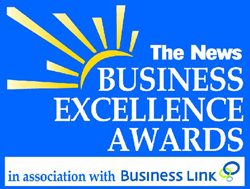 Straightpoint (UK)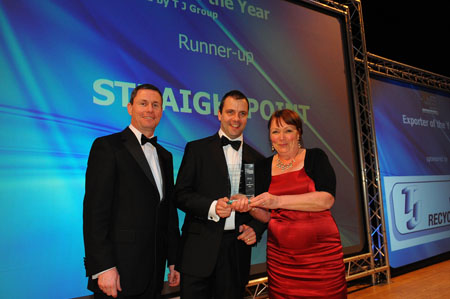 Ltd
Straightpoint designs and manufactures a force measurement and weighing equipment, used the world over – even in Hollywood!

The export side of the business is still growing, driven by a weak pound, and Straightpoint (UK) has identified Spain, Italy and Russia as countries to appoint new distributors in 2009.

The year's successes include a last-minute delivery to Pinewood Studios stunt rigger Extreme Locations Rigging, which needed force measurement systems in China to test crowd-control barriers, and helping
acquire testing equipment for the firm's shoot of James Bond film Quantum of Solace.


Details

Written by

Tanya
Straightpoint, Inc. opens new Western Hemisphere facility in Ventura, California to serve our growing market for high quality, innovative, dynamometers and crane scales.
Continuing our world-wide expansion, we are pleased to announce that Straightpoint, Inc. has opened its new facility in Ventura, California, to serve the Western Hemisphere. The new facility contains advanced testing facilities in its metrology lab, which will accommodate capacities up to 200,000 lb for calibration and testing.
Straightpoint, Inc. General Manager David Ayling says, "We have seen our sales rise in this important market and we feel confident that the new facility will help us take advantage of an expected upturn in sales over the next 5 years". Known for their excellent quality and ease of use, the Straightpoint range is well suited to the North and South American markets, being specially designed for the oil and gas industries and the shipping and heavy lift markets. "As we continue to expand our markets, we find that customers appreciate the simplicity of the range", says Richard Sharpe, President of the newly formed company. "Straightpoint UK Ltd has been a great help in setting up the new testing and calibration facilities and we look forward to increasing our influence in these important markets".
Details

Written by

Tanya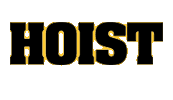 News
UK firm makes US move
07 October 2009
UK industrial load monitoring technology firm Straightpoint (UK) Ltd is expanding its export business to take advantage of the weak sterling and rising value of exports, including establishing a US base in California.
Details

Written by

Tanya

Straightpoint load testing comes to Gulf
British load testing specialist Straightpoint has appointed Alnasr Technical Trading Agencies (ATTA) as its new distributor in the UAE and Qatar.
Straightpoint designs and manufactures force measurement, load monitoring and suspended weighing load cells. Alnasr Technical Trading Agencies is one of the area's largest suppliers of oilfield and industrial equipment. ATTA's trading division is certified to ISO 9001 : 2000 and specialises in lifting tackle and equipment, general marine equipment and servicing, offshore fluid transfer systems, specialised personnel safety products and engineering services to the oil and gas drilling industry. The company is also recognised for its expertise in pipe support systems, overhead cranes and accessories and fibre structural products.
Managing director of Straightpoint, David Ayling said, "The expansion with ATTA will enable us to expand our services to new clients in the United Arab Emirates and Qatar. This will strengthen our presence in the Middle East market, with a distributor already appointed in Syria, too. The export market is still very buoyant and we are extremely pleased for Straightpoint to be associated and growing with ATTA."