Crosby Straightpoint Memberships and Accreditations Explained
A compete guide to show what SP load cell is compatible with what SP instrumentation or SP software.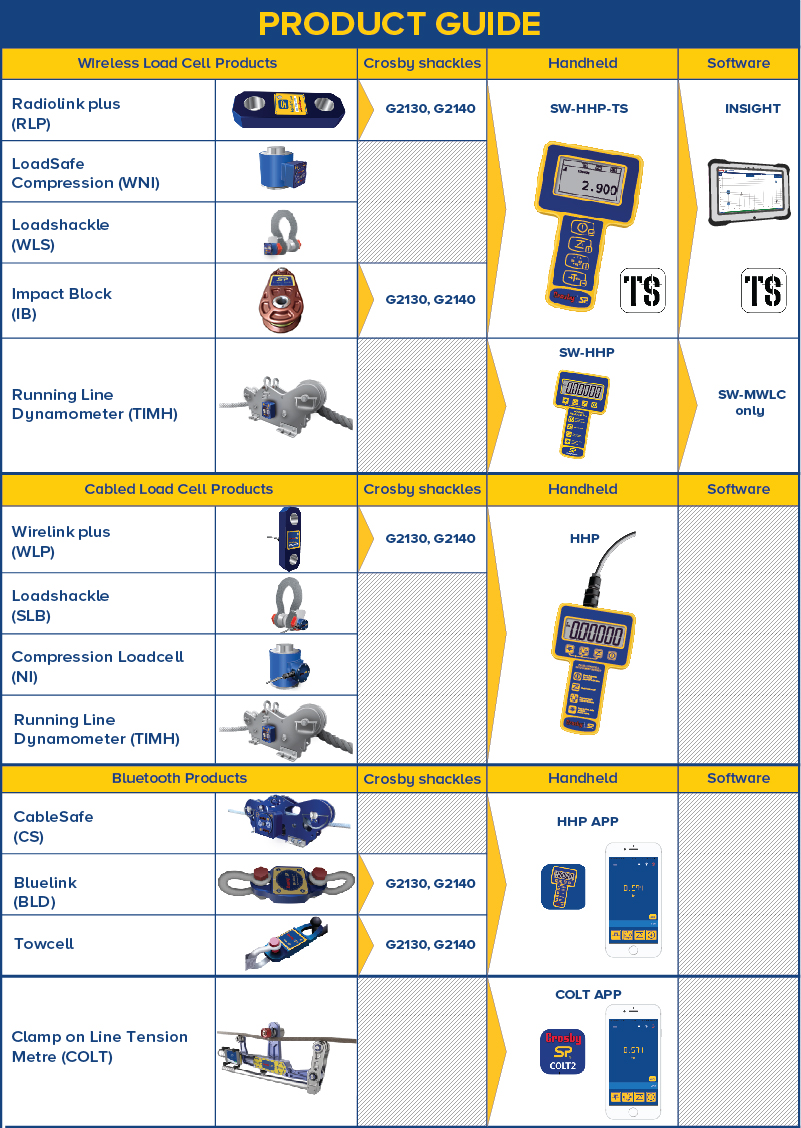 Straightpoint equivilent products for Hydraulic Line Pull Systems
| | |
| --- | --- |
| HYDRAULIC LOADCELLS | SP LOAD CELL EQUIVILANTS |
| Tong line pull systems | ATEX Radiolink plus or Wireless Loadshackle |
| Crane weight indicators | ATEX Radiolink plus |
| Wireline weight indicators | ATEX Radiolink plus or Wireless Loadshackle or Running line Dynamometer (TIMH) |
| Tension load cells | Radiolink plus (ATEX) |
| Compression load cells | LoadSafe wireless compression load cell |

Intrinsically Safe Load Cells
For line pull systems or tong line pull, in hazardous areas, SP provide an intrinsically safe ATEX/IECEx certificated Wireless Load Cell range, for use in zones 0,1 & 2.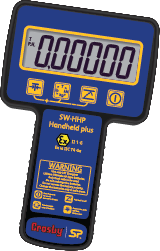 Each product is built and appoved by CSA Group, manufactured in a specifically approved workshop and the electronic components completely sealed within the casing to prevent any chance of electrical sparks igniting flammable gases while in use on oilfield line pull systems.
Why are SP products more suited than Hydraulic equivalents
SP RLP-ATEX is a great alternative to hydraulic or mechanical dynamometers:
Safely monitor away from the load (up to 700m or 2300ft)
More accurate
No cables
Line pull can be shown in lbs / kgs / tonnes or kN
User configurable visual overload alarm
Smaller, lighter, more portable
Cleaner (no oil)
Less individual parts
Crosby Straightpoint's (SP) world-renowned range of load links, used for load monitoring, is split into three distinct categories:



Wireless tension load link (Radiolink plus) used with SP's wireless hand control or Bluetooth via iOS or Android device
Cabled tension load link (digital dynamometer) with integral display (Loadlink plus)
Cabled tension load link for use with an SP Handheld controller (Wirelink plus)
SP has designed their wireless load links to not include an integrated display and to include a separate non-wireless range that does.
Here are our reasons why:
1. The display tempts the operator to come closer to the dynamometer and the load to read it – this can compromise the operator's safety by having them within a dangerous area around the lift. It is better to be at a safe distance away using the remotely connected handheld or smartphone with our Bluetooth apps installed.
2. The onboard display needs extra power to keep it running and so can kill the onboard battery life from 1200hrs to less than 100hrs.Generally, the display is the number one reason for repairs made on the loadcell.
3. It is susceptible to damage from knocks from rough handling that can crack the screen or break parts of the internal componentry.
4. Working in hazardous areas, SP has developed the Radiolink plus into an intrinsically safe wireless load cell, with a range of 700m/2300m, ensuring safety at a distance
However, it is advantageous to use an SP cabled load link (also known as a digital dynamometer) that has an integral display during certain applications such as line tensioning or when the worker needs to be close-up to perform hands-on tasks/operations.
One good specific example would be using one with a tripod lifter where a worker uses a crank to lift the load. By its design the tripod lifter needs a close hands-on operation to use it, allowing the worker to be close enough to the load cell display to read it.
Why buy from Straightpoint when there are cheaper alternatives? Here is why...
Often the SP sales team we are met with the comment: "I have been offered a cheaper one elsewhere."
So, SP thought, let's buy one and test it.
Due to the number of load cells from Asian manufacturers flooding the market, SP can surmise that enough lifting operators and/or lifting equipment distributors choose to buy from these companies to make such operations worthwhile. SP feared that many are compromising lifting safety by placing products of lower cost but also inferior standard into the marketplace, not backed by industry-recognised accreditations.
SP wanted to order a load cell directly from a manufacturer, chosen at random, based in Asia in order to carry out a comparison test against a closely matched an SP product to determine the differences.
In short, our findings were shocking!
Here is SP's Whitepaper with the full report and to help you with your decision please view this video